The dreamcatcher is the latest DIY trend of the year. Graine Creative offers you to rediscover the Creacord* through a new range of 4 dreamcatchers kits. The dreamcatcher comes from a Native American legend explaining that this handmade item captures nightmares, leaving dreams go through.
BEFORE…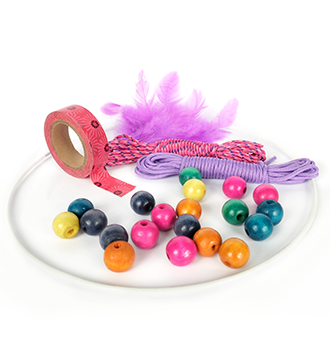 DURING…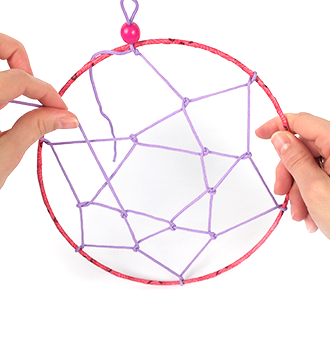 LATER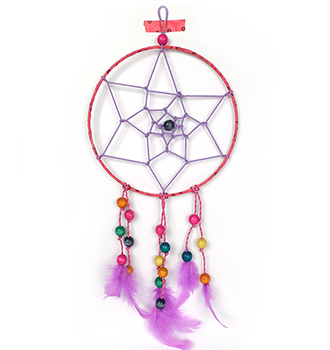 Traditionally made of a hoop and a spider web-shaped weaving, the dreamcatcher is often decorated with feathers and stones.
The handmade appearance makes the loveliness of the dream catcher. It doesn't have to be perfectly symmetrical. You can hang your dreamcatcher all around the house.
Graine Creative offers a wide of range dreamcatcher kits, with different materials, shapes and colors. Theses kits are ideal to easily achieve your dreamcatcher.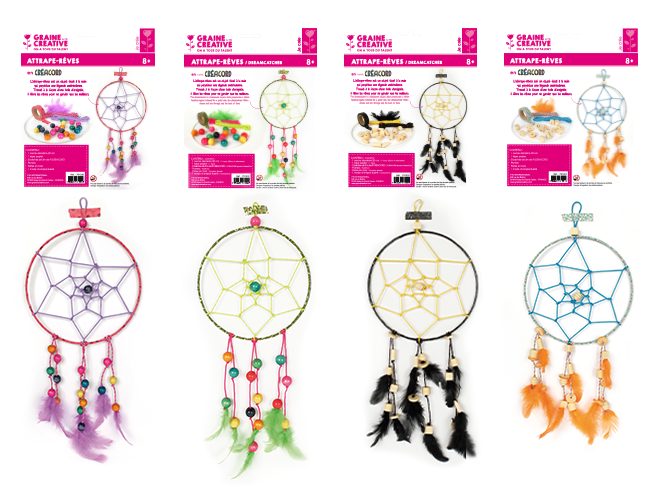 The possibilities are endless! With the Creacord*, a few knots, a few beads and some feathers, you can get a solid and colorful dreamcatcher, ready to decorate your dear home.
When the first light of day strikes the dreamcatcher, the bad dreams that have been captured melt away to get the day off to a good start.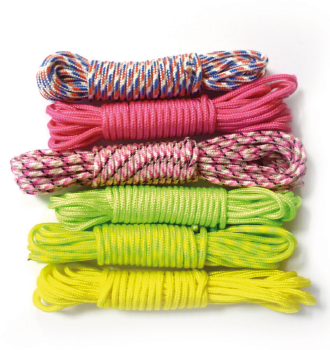 * Used for military parachutes, the
Creacord*
is a resistant and flexible nylon rope allowing you to make bracelets, necklaces, belts…