One year ago, Miss creatives challenged us to realize a FIMO® advent calendar, so we immediately accepted! Maeva comes back to this idea on video and introduces you to the awesome calendar!
Graine Creative team would like to say thank you for this incredible challenge proposed by Maeva aka MissCréatives, YouTuber addict to the FIMO® and DIY, which today brings together over 250 000 fans. For the curious, go to her YouTube channel.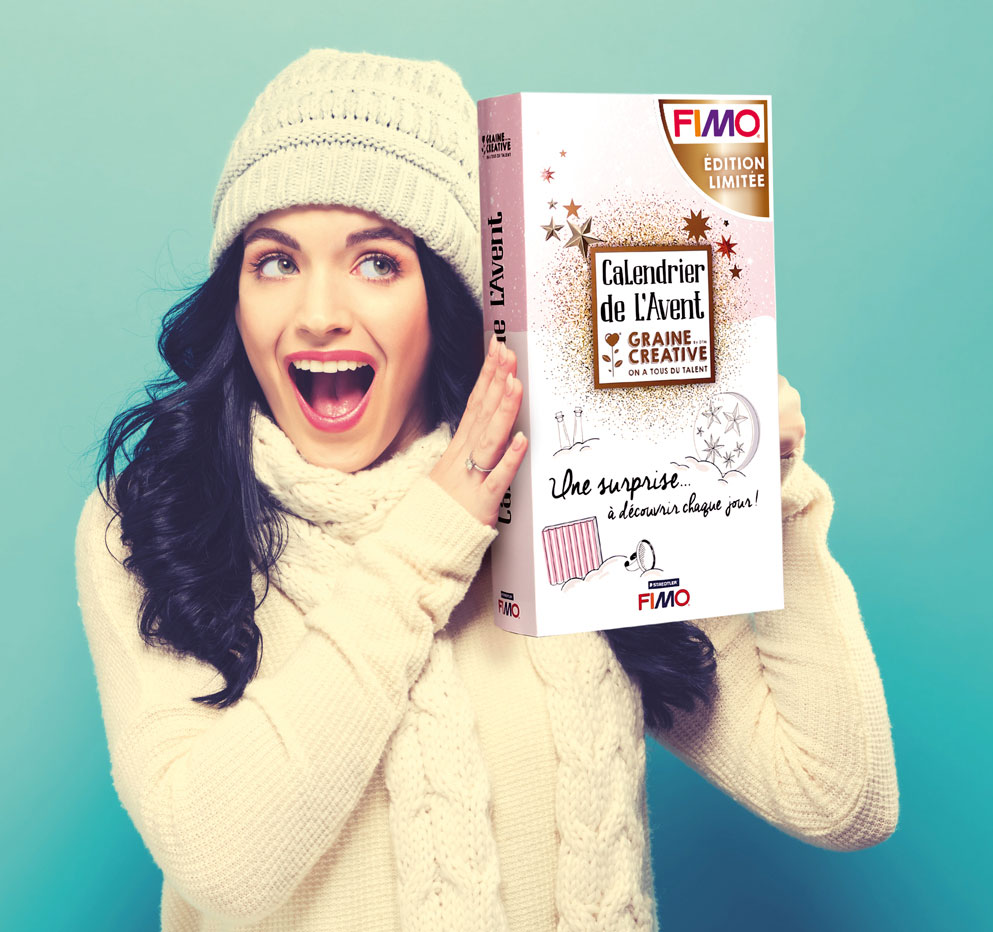 Imagined for fans of creative leisure, the advent calendar FIMO® x Graine Creative is the perfect (re) creative Calendar! It's Christmas before the hour with this wonderful advent calendar 2018 containing 24 surprises: essential Fimo® products and many accessories to create infinity.
This kit appears as the perfect gift to wait until Christmas Day, or to create your own gifts for the holiday season. It is intended for both FIMO® experts and beginners alike, both for teenagers and adults alike. Each calendar contains several FIMO® breads in various colors, and many creative accessories. The material inside allows to create multiple objects such as: Kawai Miniatures, marble candle holders (very trendy this year), jewellery cups, jewellery ornaments, Christmas decorations… However, no model is imposed, allowing the imagination of everyone to be free.
Go looking day after day for gifts hidden behind the windows, for a touch of fun and magic on a daily basis while waiting for Christmas. Quickly discover the wonderful universe of creative seed and all its creative surprises!
As promised, you are accompanied every week in the opening of your calendar windows. You will find every week a new idea of realization according to the surprises harvested. Feel free to tag us on social networks to show us your creations, we love it!
Week 1 : BLACK AND WHITE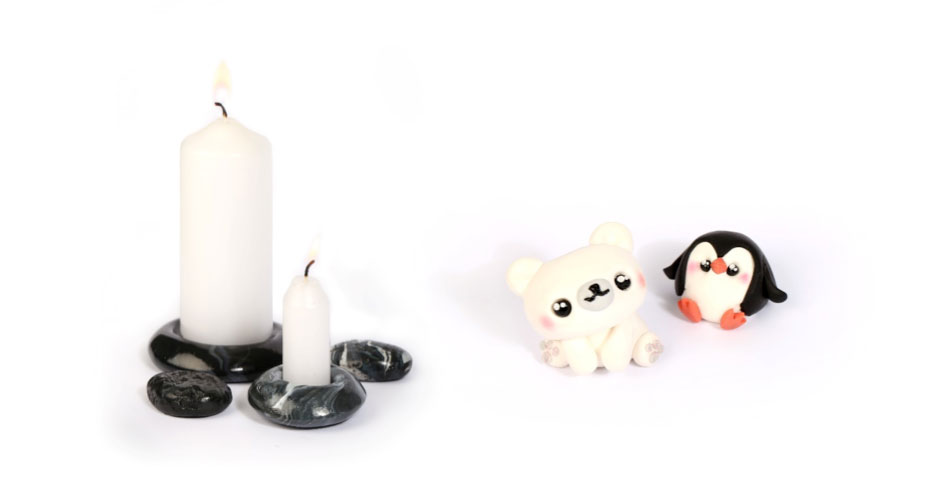 Material Needed: Fimo® White, Fimo® black, + Fimo® Star Dust (for candle holders).
Week 2 : Delicacies and fantaisies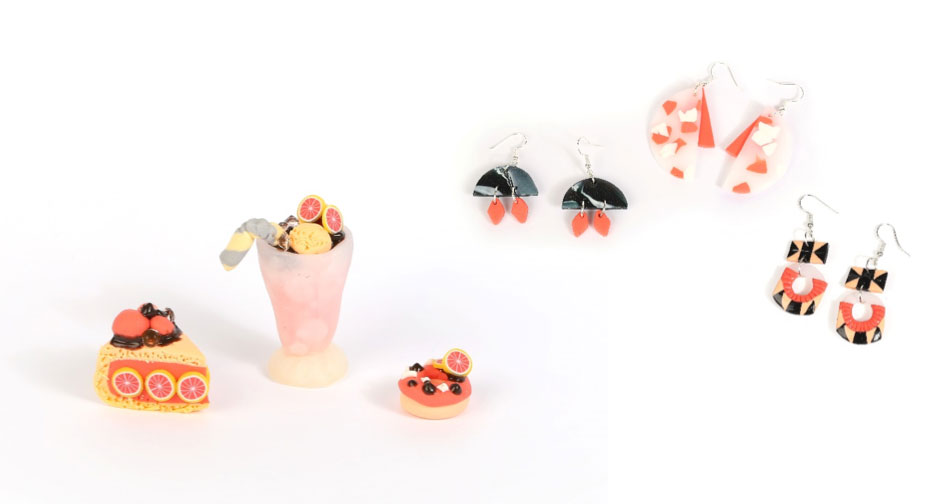 Materials needed:
Miniature delicacies: Fimo® Peach, Fimo® Flamingo, Fimo® Translucent, Choco Coulis, mini cane, mini diamonds.
3 pairs of Trendy earrings: Fimo® White, Fimo® Black, Fimo® Translucent, Fimo® Star dust, x6 earrings, coin-holder.
Week 3 : Soft and gentle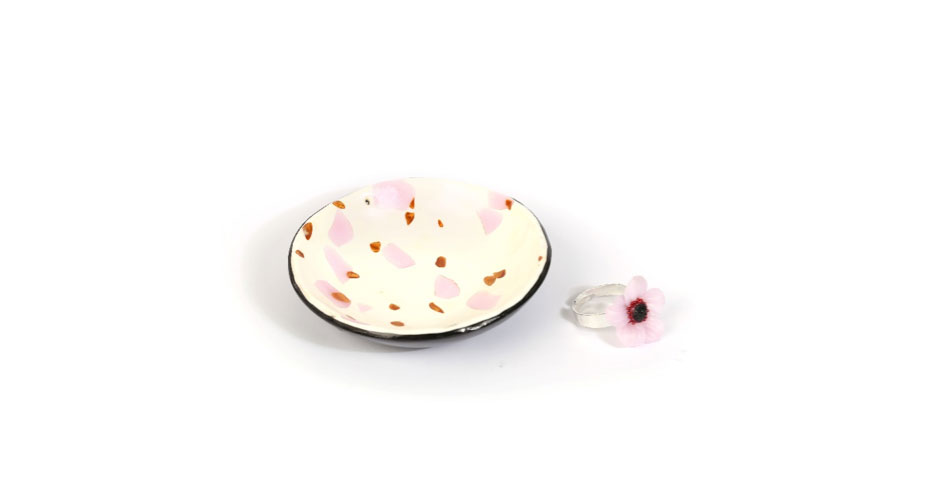 Material needed: Terazzo Cup: Fimo® White, Fimo® black, Fimo® pink Quartz, Fimo® gold.
Flower ring: Fimo® Rose Quartz, Fimo® ruby red, Fimo® black, ring, red mini balls.
Week 4 : Christmas Tree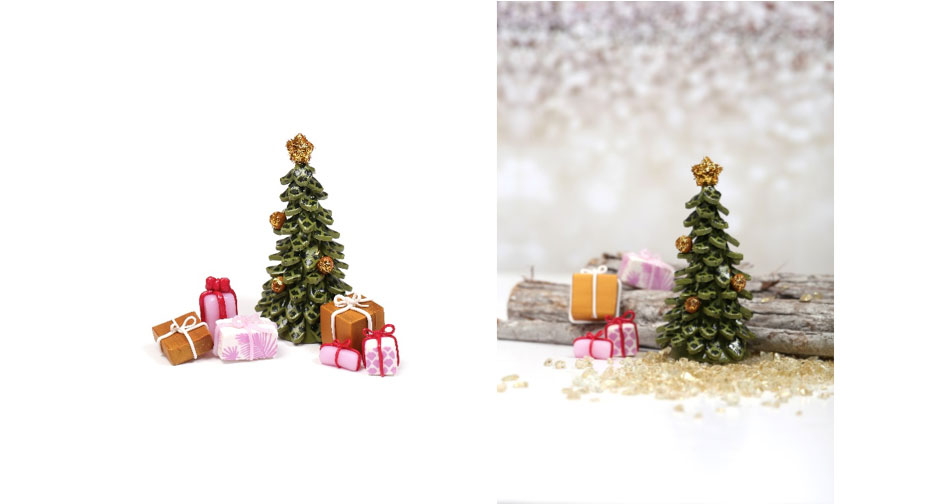 Material needed: Fimo® Olive green, Fim ® Gold, Golden Glitter wire, cookie holder, tropical polymer stencile.
*************
Try it, have fun, share and remember … we all have talent!
Creative Seed is a specialist brand of creative leisure that innovates and surprises every day with new DIY ideas in the trend.
Ideas, inspiration, creations with Graine Creative on Facebook, Instagram, Pinterest.
The FIMO® Effect is perfect for reproducing stone effects and creating very fine jewelry. The crystals are patterned with translucent breads and quartz effects and then shaped using a blade. The jewels, developed by Graine Créative, enhance the crystals and bring a chic touch!
The necessary equipment for this DIY:
FIMO® Effect translucent pink and quartz blue
Silicone modeling mat
Jewelery findings
Cutting blades and finishing lacquer
Try it, have fun, share and remember … we all have talent!
À l'occasion de notre nouvelle collection estivale, on est ravi de vous présenter « Ninja », le petit chat imaginée par MissCréatives, célèbre créatrice notamment connue sur YouTube, réalisé en partenariat avec Graine Créative et FIMO®. Revivez en vidéo la folle journée de Maeva dans les locaux de Graine Créative en région parisienne !
VIDEO. Le making-of de Ninja, le chat de MissCréatives
Ninja, en images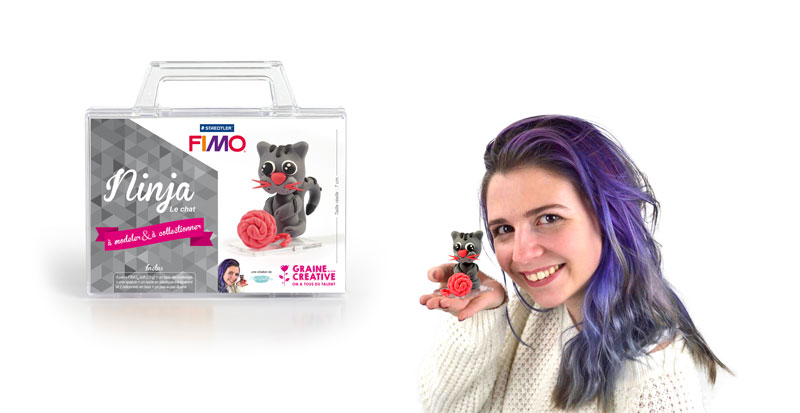 Toute l'équipe Graine Créative tient à remercier Maeva, aka MissCréatives, YouTubeuse addict à la FIMO® et au DIY, qui rassemble aujourd'hui plus de 240 000 fans. Pour les curieux, rendez-vous sur sa chaîne YouTube.
*************
Des idées, de l'inspiration, des créations avec Graine Créative sur Facebook, Instagram, Pinterest.
L'effet mokume gane est une technique de modelage simple et efficace pour créer une déco bluffante !
Le matériel nécessaire pour ce DIY :
– 1 récipient métal
– 3 pains FIMO® Soft blanc
– 1 pain FIMO® Soft sahara
– 1 pain FIMO® Effect or métallique
– 1 pack de feuilles de métal Cuivre FIMO®
– 1 pelote de 5m de Suédine
– quelques perles de bois brut (2mm)
– peinture acrylique or et cuivré
Pour emmener cette idée partout, tout le matériel est disponible dans le kit Atelier modelage "Ma suspension en Mokumé Gané"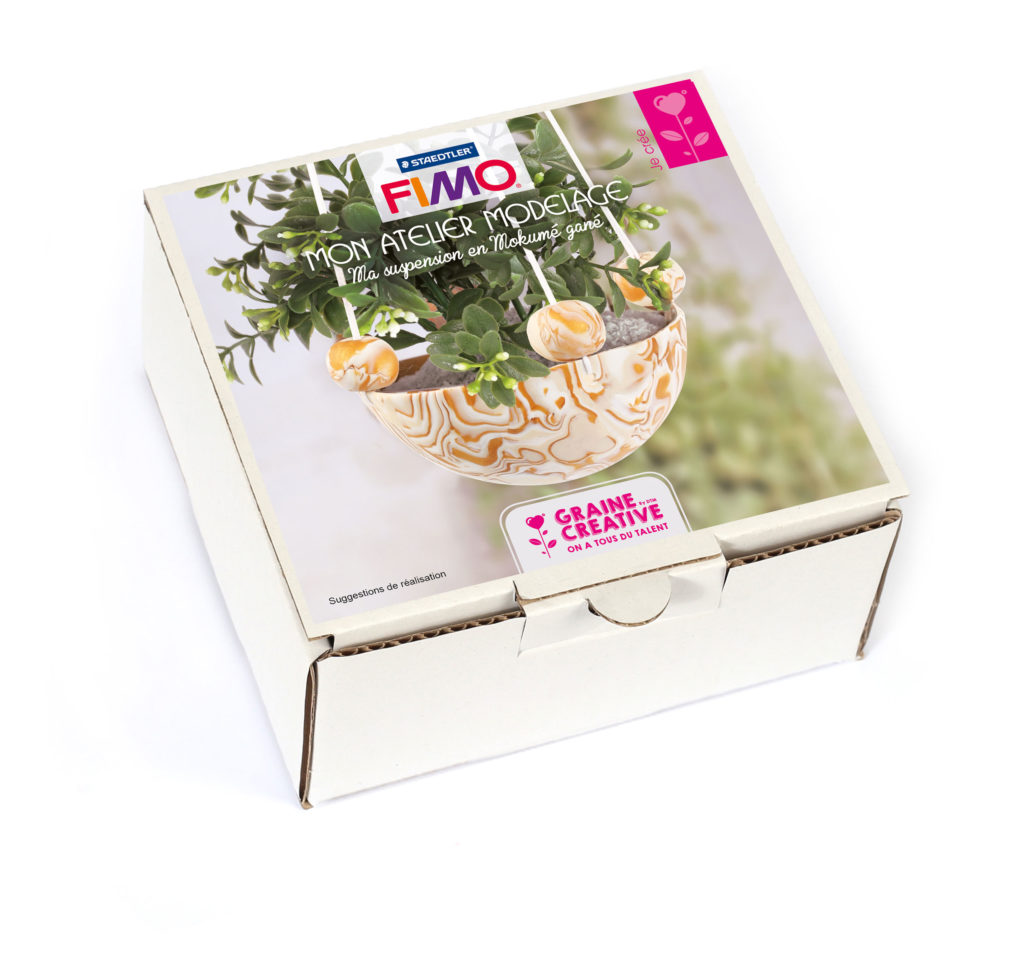 Testez, éclatez-vous, partagez et n'oubliez pas… on a tous du talent !
The festive season is the right time to let your imagination speak and compose the decoration of your desires using handmade creations! Here's our favorite DIY gifts and decoration ideas for this winter !
As we are approaching Christmas… We love this time of enjoyment and chill. So get your favorite plaid, wake the chimney and let yourself get carried away by these inspirations to end the year on a high note!
#1 Celebrate Christmas with nature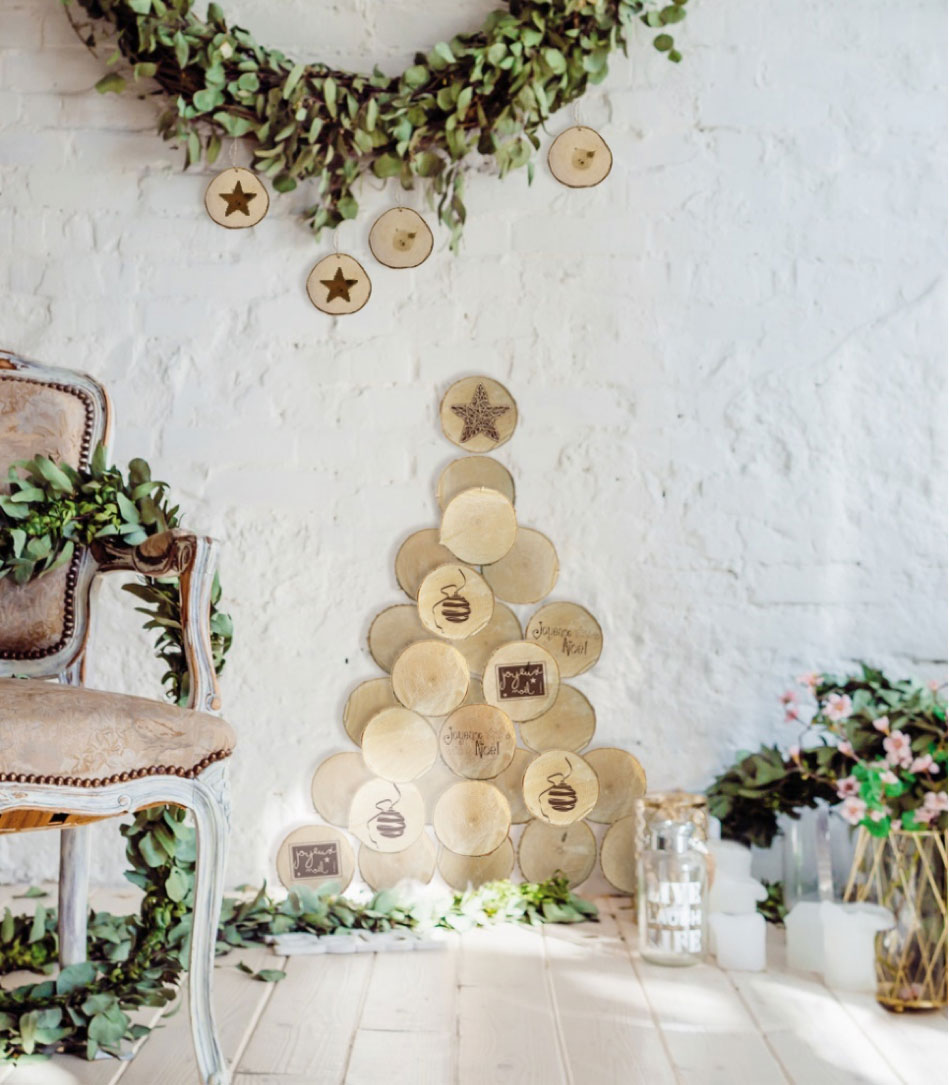 The natural materials bring tenderness to interior design. A beautiful Christmas DIY with wood washers decorated using pyrography. Here's a different Christmas tree! (ref. 107580, 107581)
#2 Shape a FIMO© Christmas tree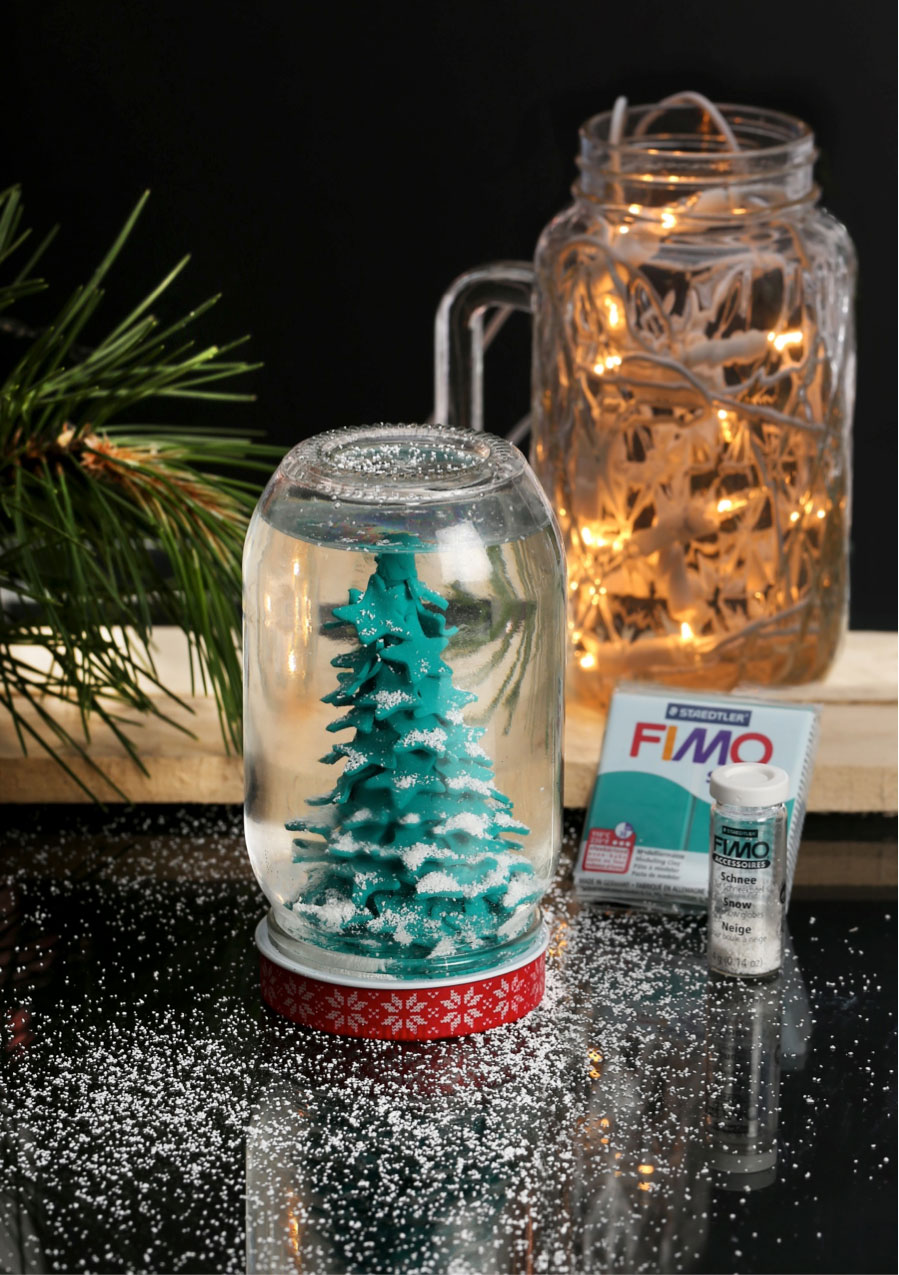 If your traditional Christmas tree feels a bit lonely, make him a miniature companion 100 % made of FIMO® clay. Take a little jar, add a little bit of FIMO© snow and it's done ! (réf. 263115, 168002)
#3 Create a hygge vibe with String Art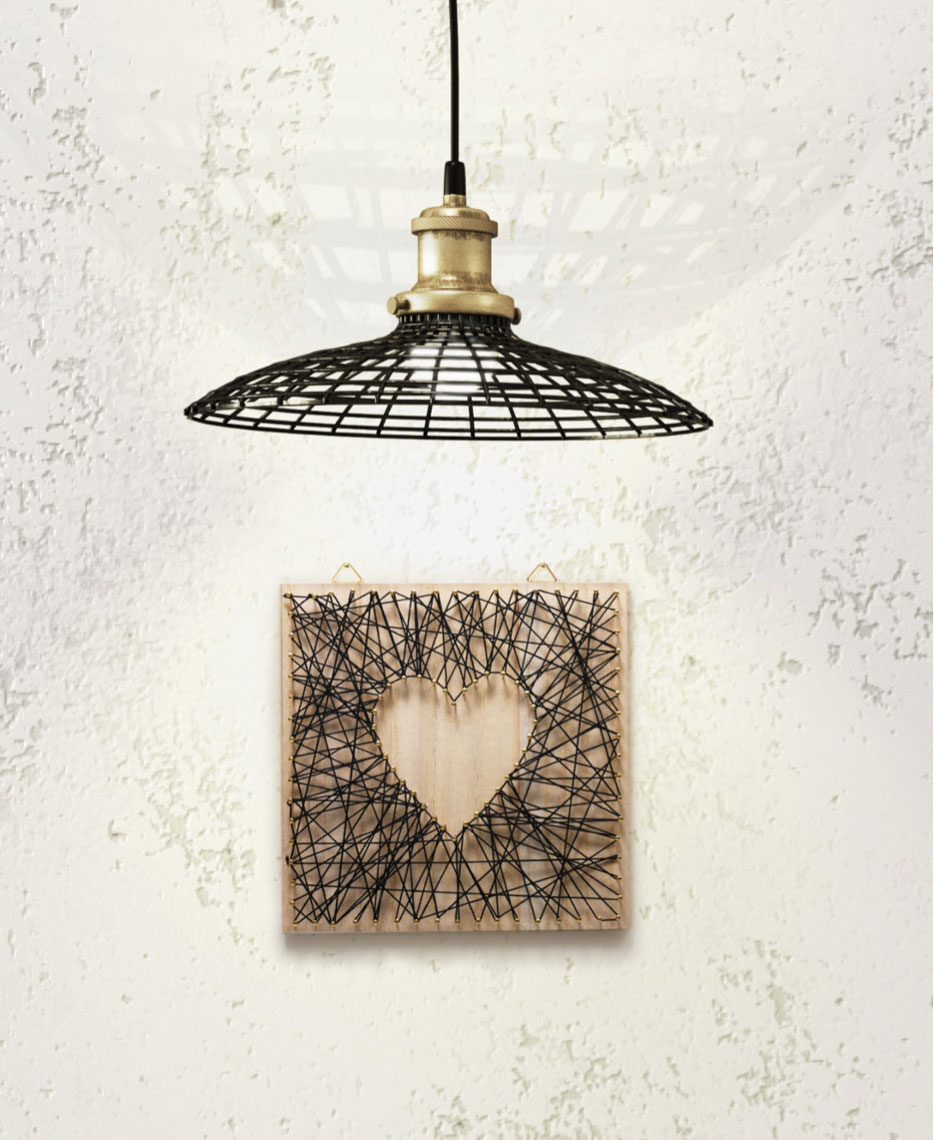 This DIY mixes creativity and nature. String Art is really simple! To get a cocooning decoration, you only have to stretch thread between a few nails. You can hang your creation on the wall to bring the best out of winter. Your decor is now ready! (ref. 100655)
#4 The Christmas crib, a nice tradition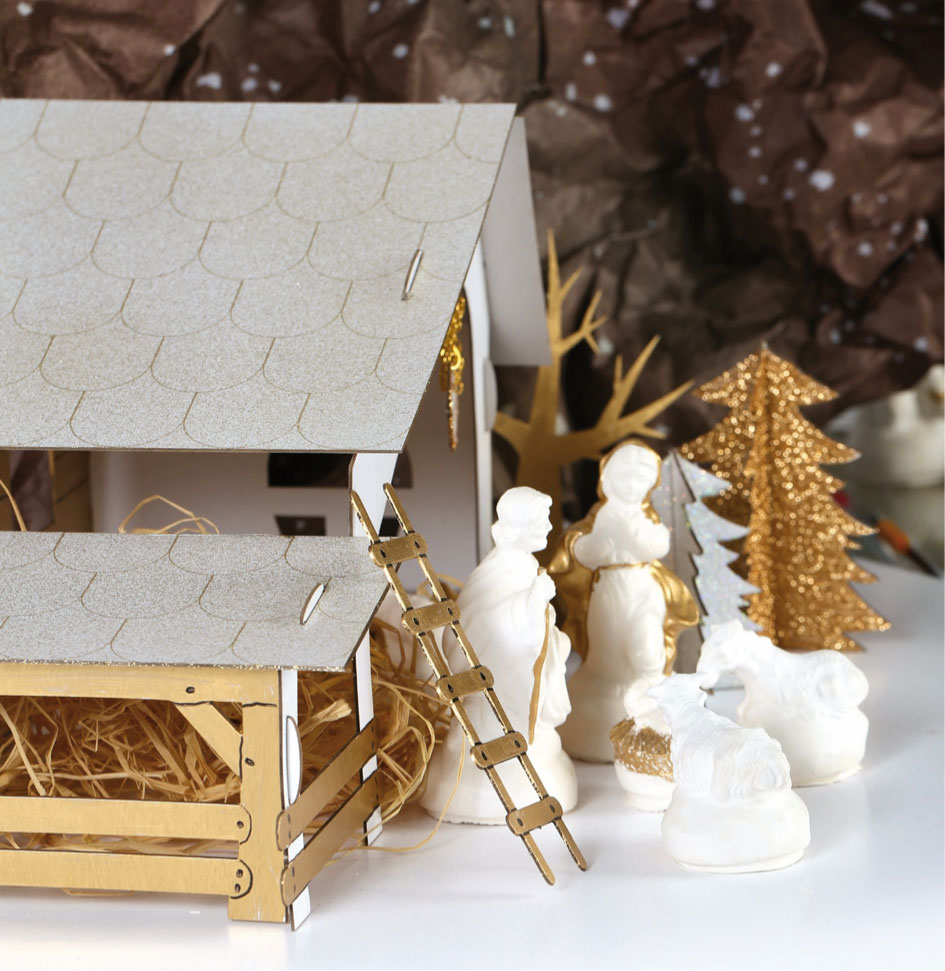 If you love setting up a Christmas crib, you still can build and customize this handmade crib. There's a thousand way to imagine this tradition before it's ready to welcome its little characters. (ref. 224322)
#5 Create your own Christmas balls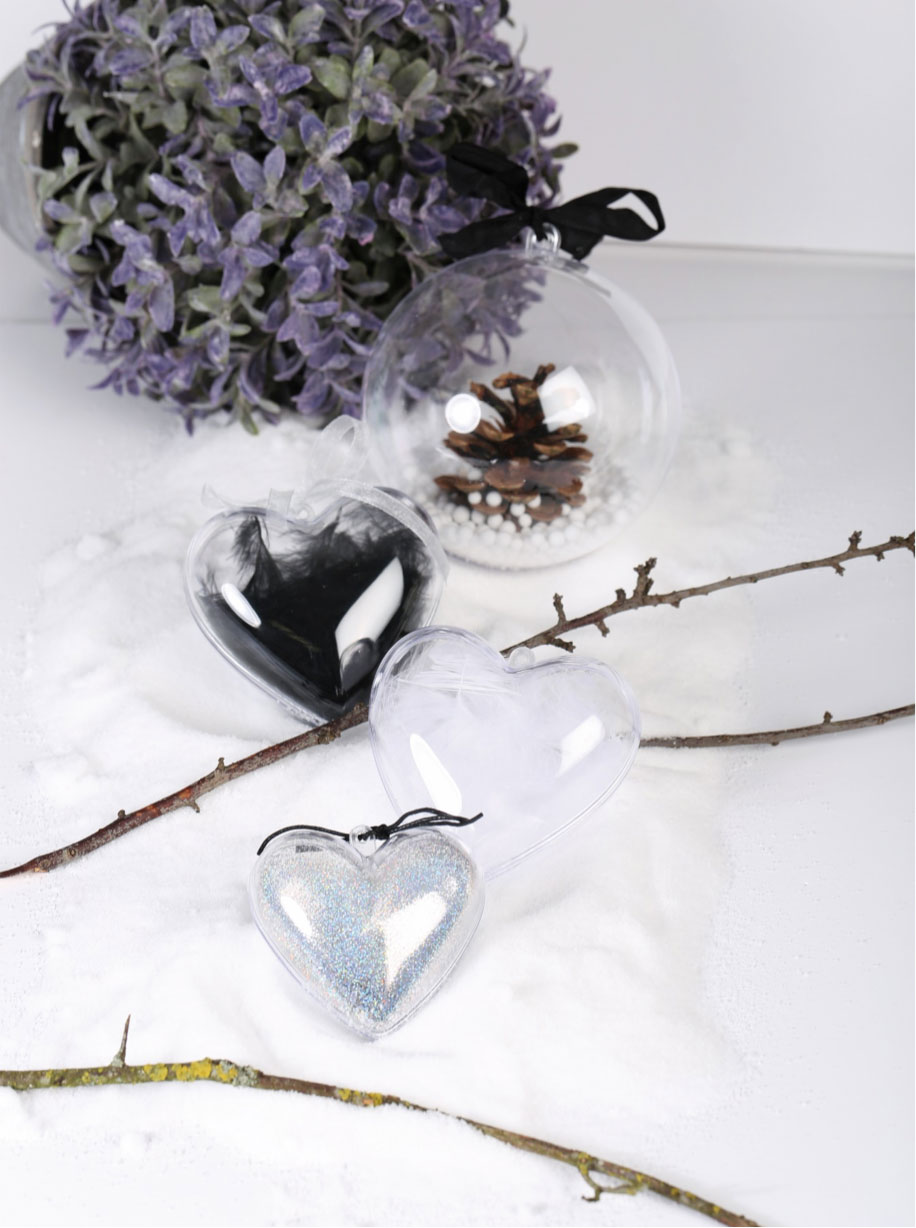 A nice alternative option to the classic Christmas balls. Customize some sheer Cristal balls with glitter and feathers to offer an authentic charm to your Christmas decoration.  (ref 579020, 579021)
#6 Embroider your cocooning interior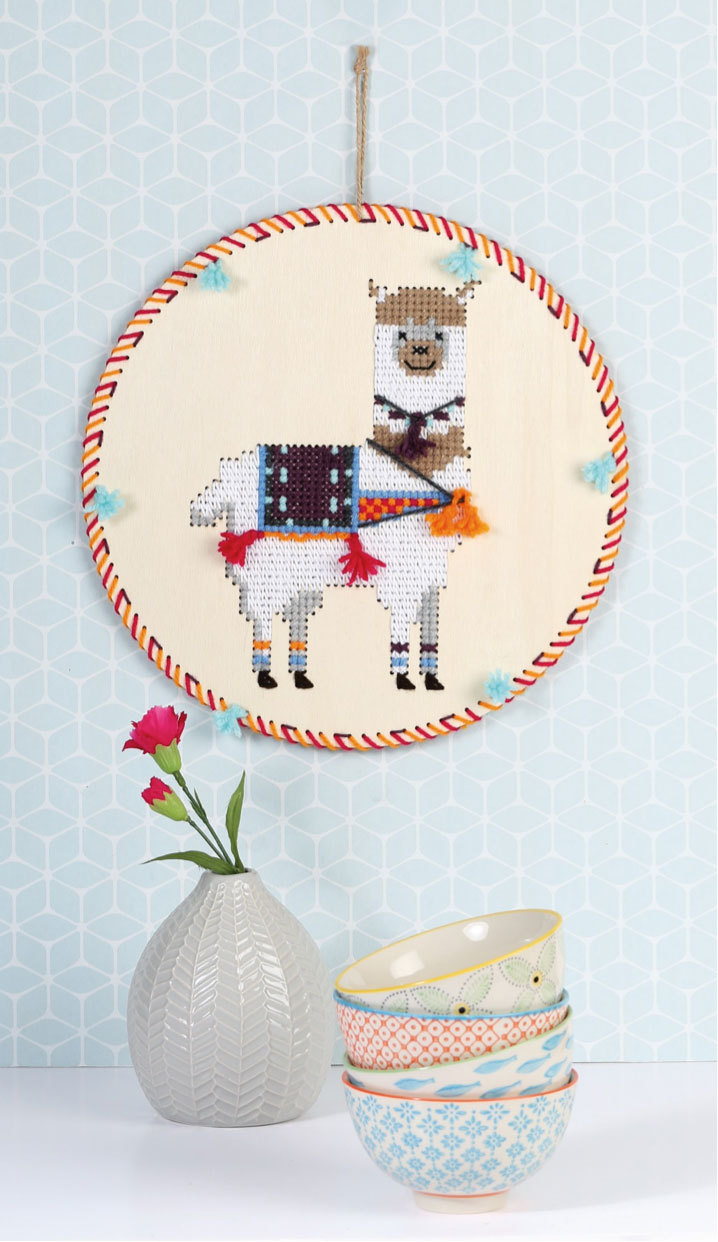 For Christmas decoration or the whole winter, the lama will warm your home to open a chill atmosphere! Pick your design and colors and then get started with this embroidery handiwork. Comfort and relaxation await you. (ref. 100678)
#7 Create a unique and gourmet Advent Calendar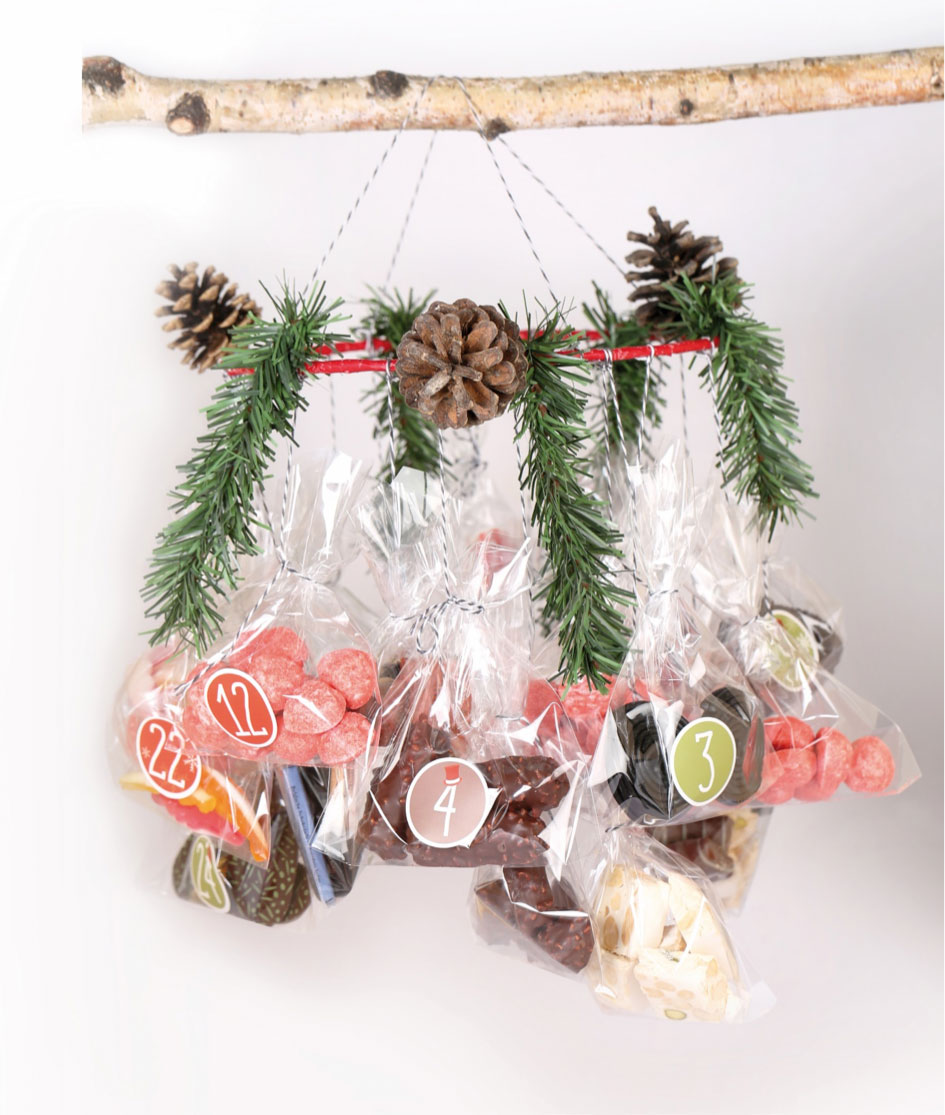 A few bags filled with your favorite treats can be a good start to a beautiful home feel.  Start the countdown to wait until Christmas Eve! (ref. 518240)
#8 Shape some high-flying FIMO® suspensions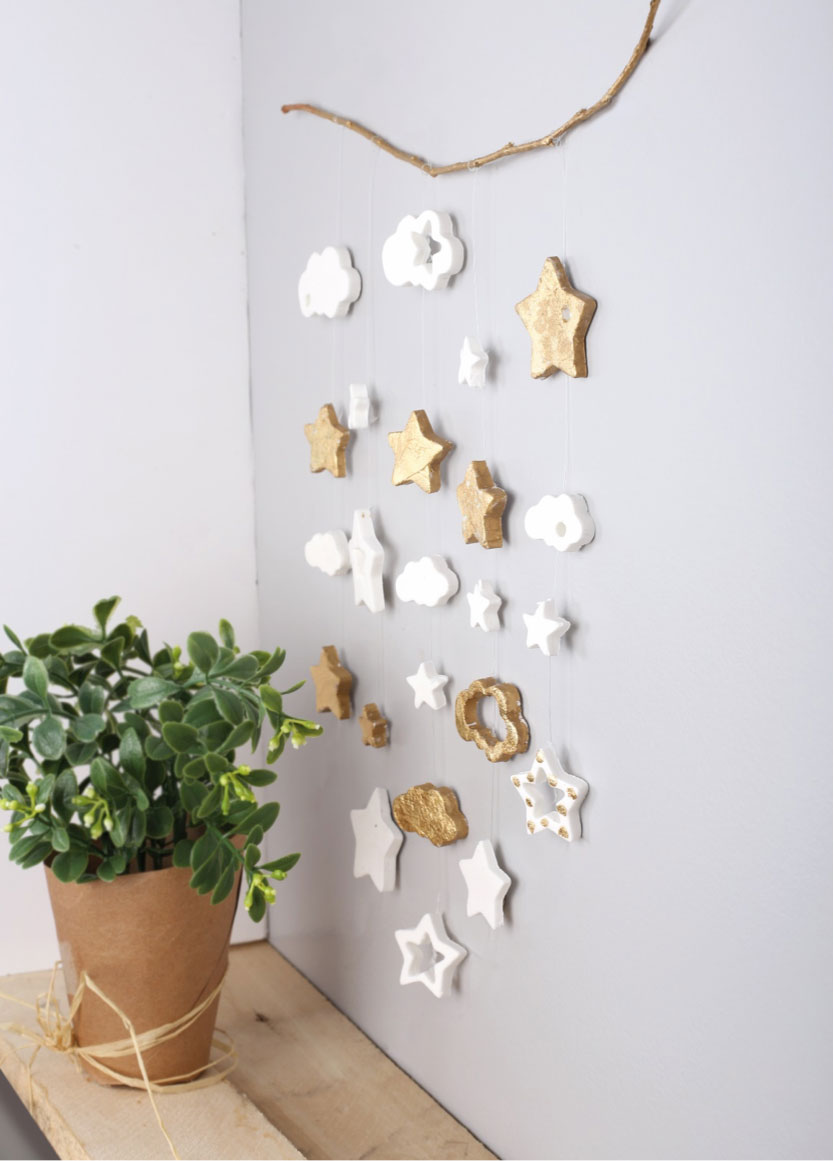 These bohemian-style shaped stars and clouds can be hung anywhere. On your Christmas tree or the window, for example, it brings a graceful and airy to your interior. (ref. 266253)
#9 Hang some hand-casted suspensions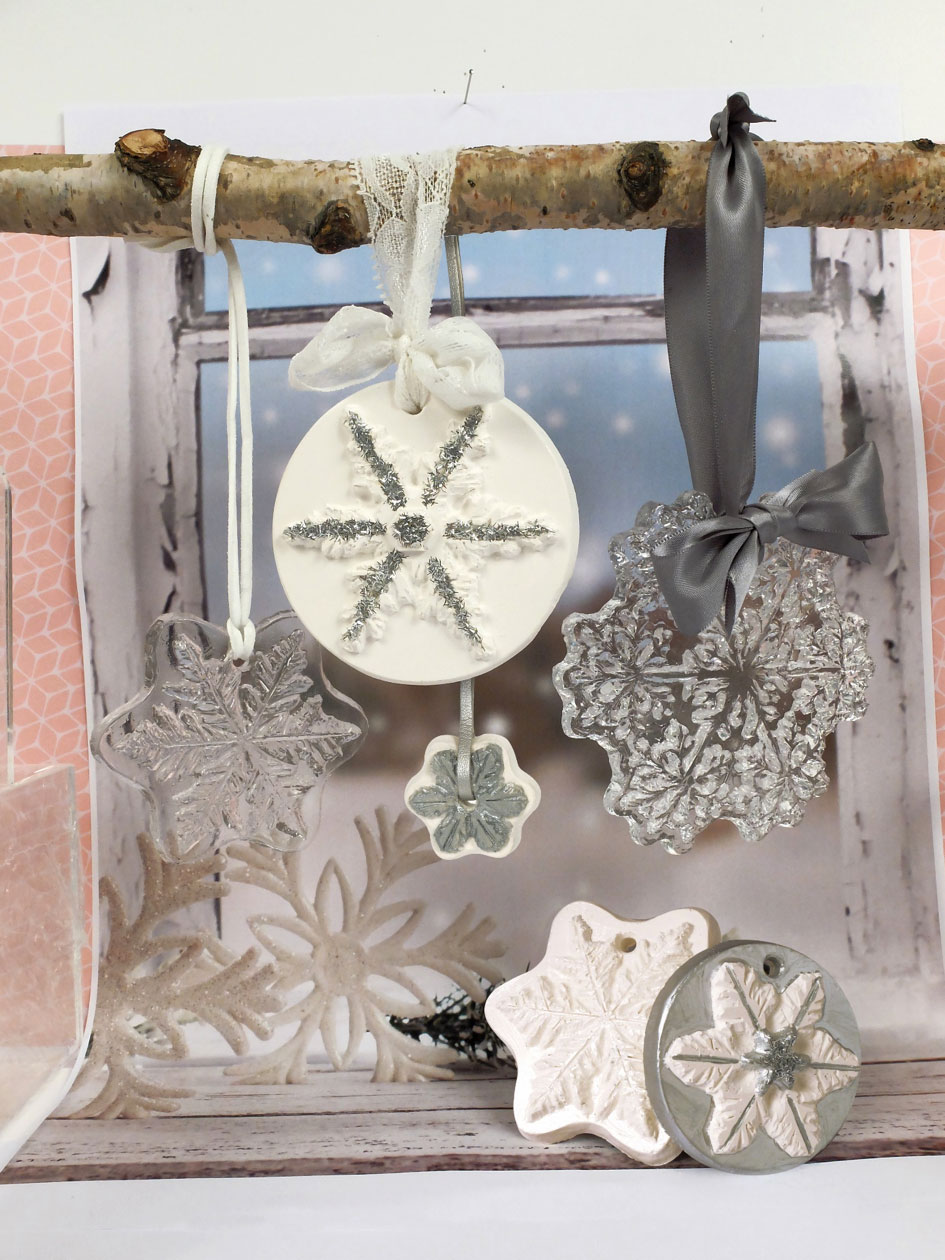 A fairy tale atmosphere takes hold of you thanks to these hand-casted Christmas decoration! First, pick your thermoformed mold (on this pic, flake – ref. 271301) suitable for plaster molding, cold ceramic powder, resin and… soap! For your home, this suspensions is the icing on the cake: Christmas magic happens!
#10 A nice table set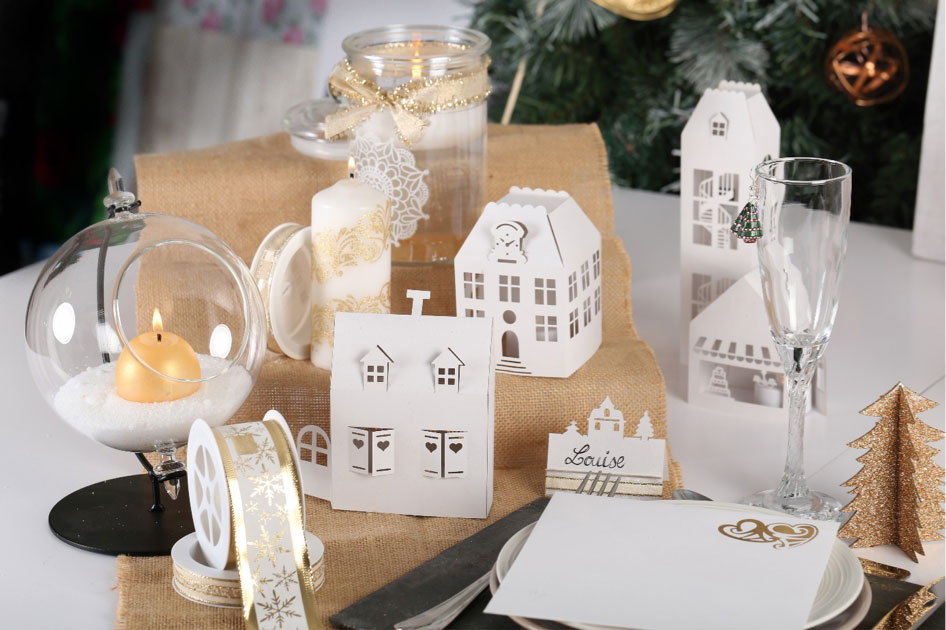 To brighten your Christmas Eve table, pull out your prettiest plates and welcome your guests in a shiny universe. The tiny houses and (ref. 224320) and place cards (ref. 224333) are precut for an easy montage and a chic result.
Find more DIY gifts and decoration ideas on Pinterest with the Graine Créative Christmas pinboard. Meanwhile, Graine Créative wishes you a Merry Christmas and a Happy New Year!
"Christmas is not a time nor a season, but a state of mind. "
Calvin Coolidge.
Dear DIY fans, the FIMO clay welcomes you in every newsstand for the new collection you won't want to miss : Easy Creations with FIMO clay in partnership with Hachette !

Fill up your  inspirations with the FIMO® collection
Every week, find a booklet with fashion or decoration tutorials. All the necessary material to create the flagship creation of the week. The beginners will discover step-by-step illustrated methods. The experts will perfect their techniques and to fill up with new ideas!
So, to learn more about the FIMO collection and the exclusive gifts for subscribers, visit www.collection-fimo.com, furthermore, join the community on Facebook and Instagram.