To make a good soap with all the proper rules, it is necessary to devote time and precision. Graine Creative opens the doors of its DIY soap-making workshop, where each piece is cast by hand.
Based in Preuilly-sur-Claise (Indre-et-Loire), the DIY soap-making workshop allows us to offer you a selection of trendy and unique products made in France. Join Véronique to discover how we homemake our soaps. Small clue, it takes a lot of love and delicacy.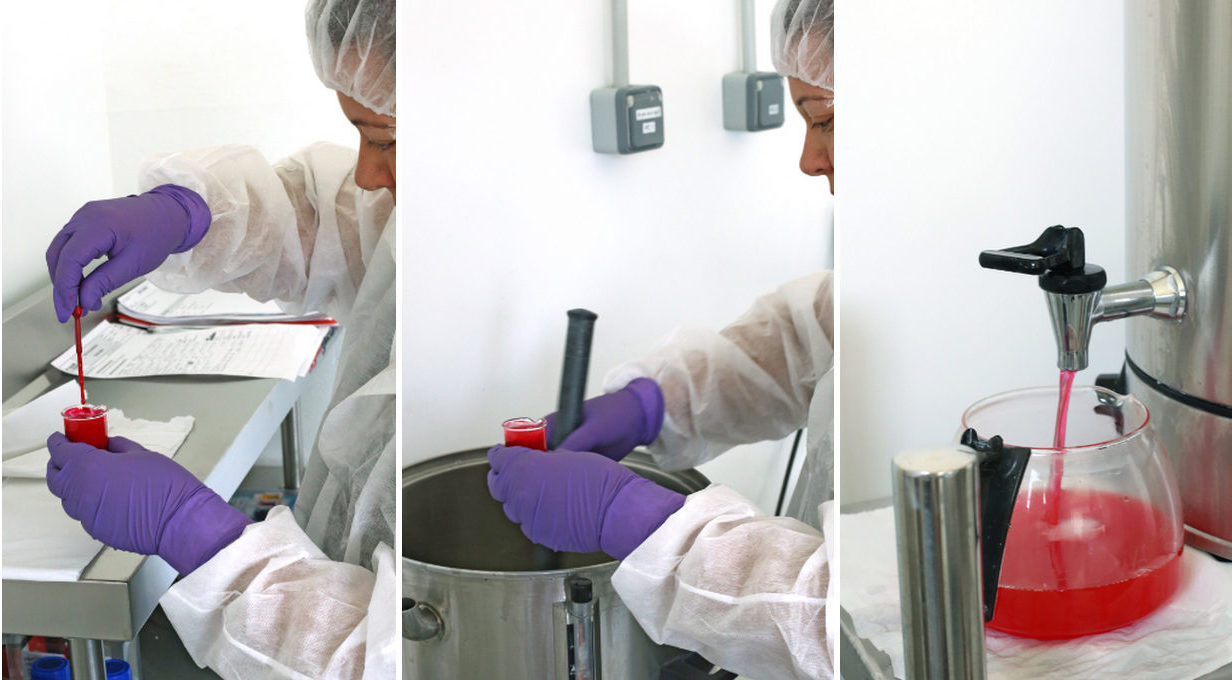 We prepare the soap dye and following our recipe. Thanks to this mixture, we get a fluid and colored soap.
The mixture is then poured into each mold before weighing and packaging.
Véronique, opératrice :
« All our loaves of soap are casted by hand. I add a precise dosage of dye. This way, I make ready-made soap bars that will have to be personalized. »
These colorful soaps are ready to reveal their many shapes and scents.


Our "Melt & Pour" soap is
:
Complying with European cosmetic standards
Manufactured manually in our laboratory according to Good Manufacturing Practice (GMP)
Made in France
Customizable at will, it can be easily melted, colored or perfumed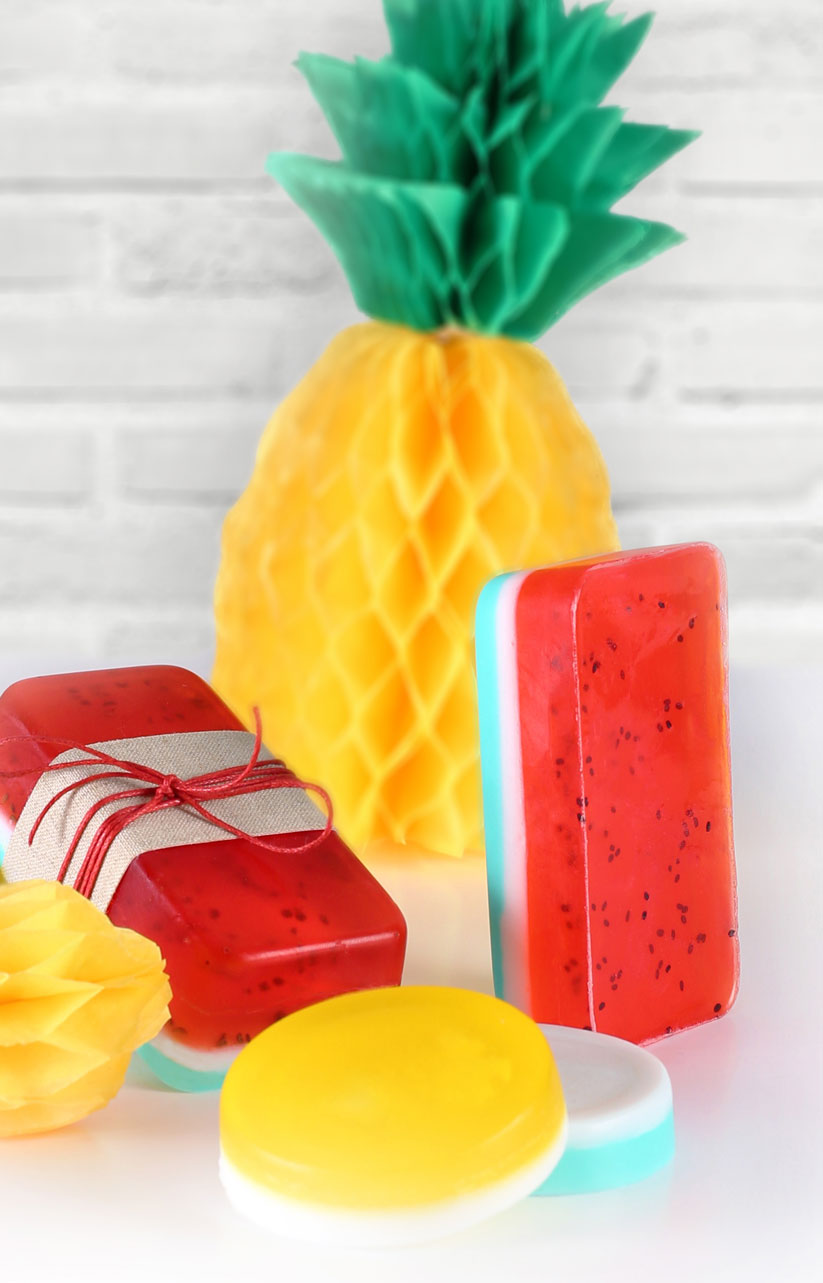 A little creative and refreshing idea!
Melt the transparent soap bar in the microwave oven.
Add a drop of dye and mix.
Pour the soap into the mold to the height you want.
Incorporate inclusions (such as grains of lavender or thyme).
Wait until the soap freezes, then melt the opaque soap.
Pour the soap into the mold over the first coat and let it cool again.
Do the same with mint ice-cold soap.
Allow to cool for about 2 hours.
Unmold. Done and ready to use !
Easy peasy, right?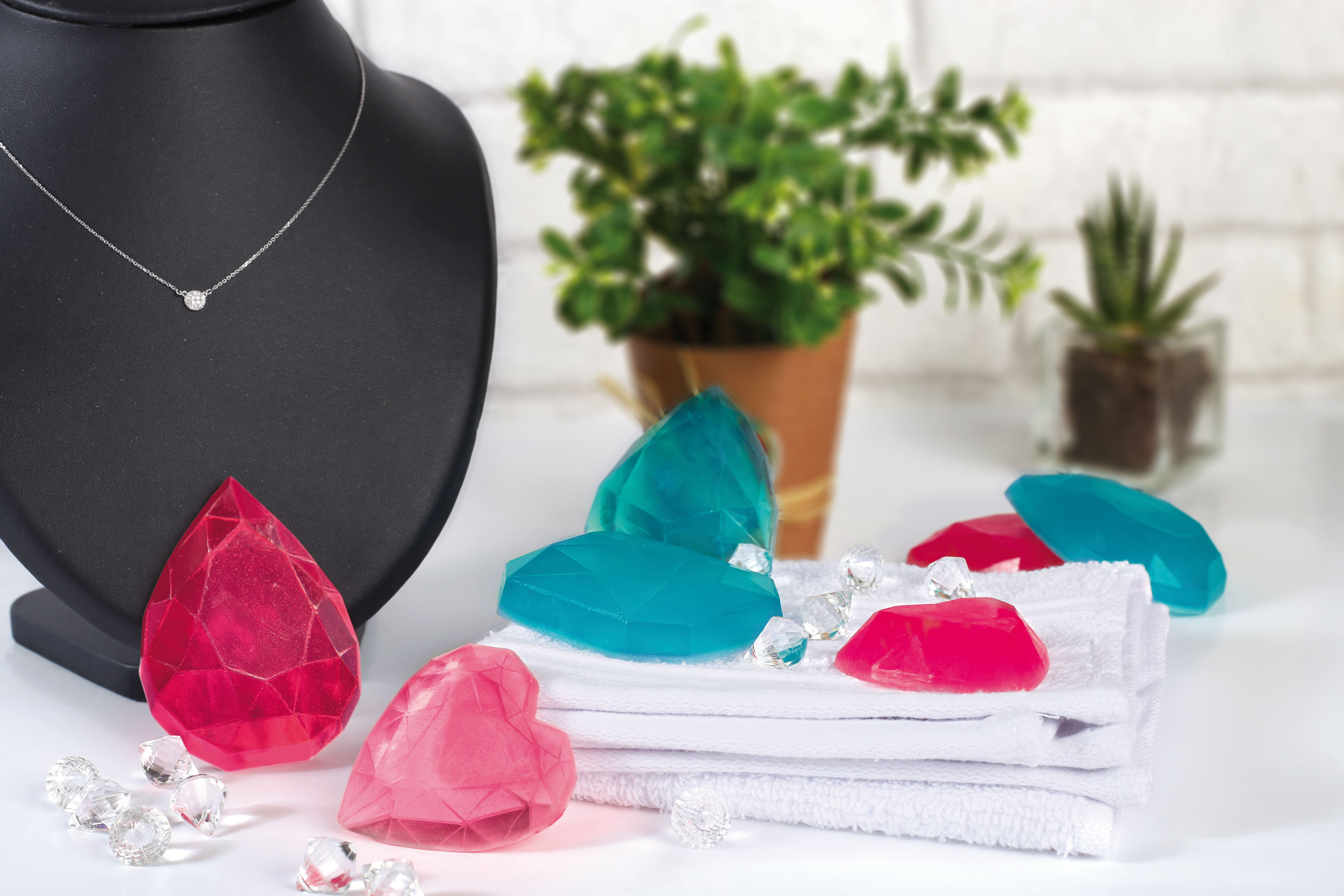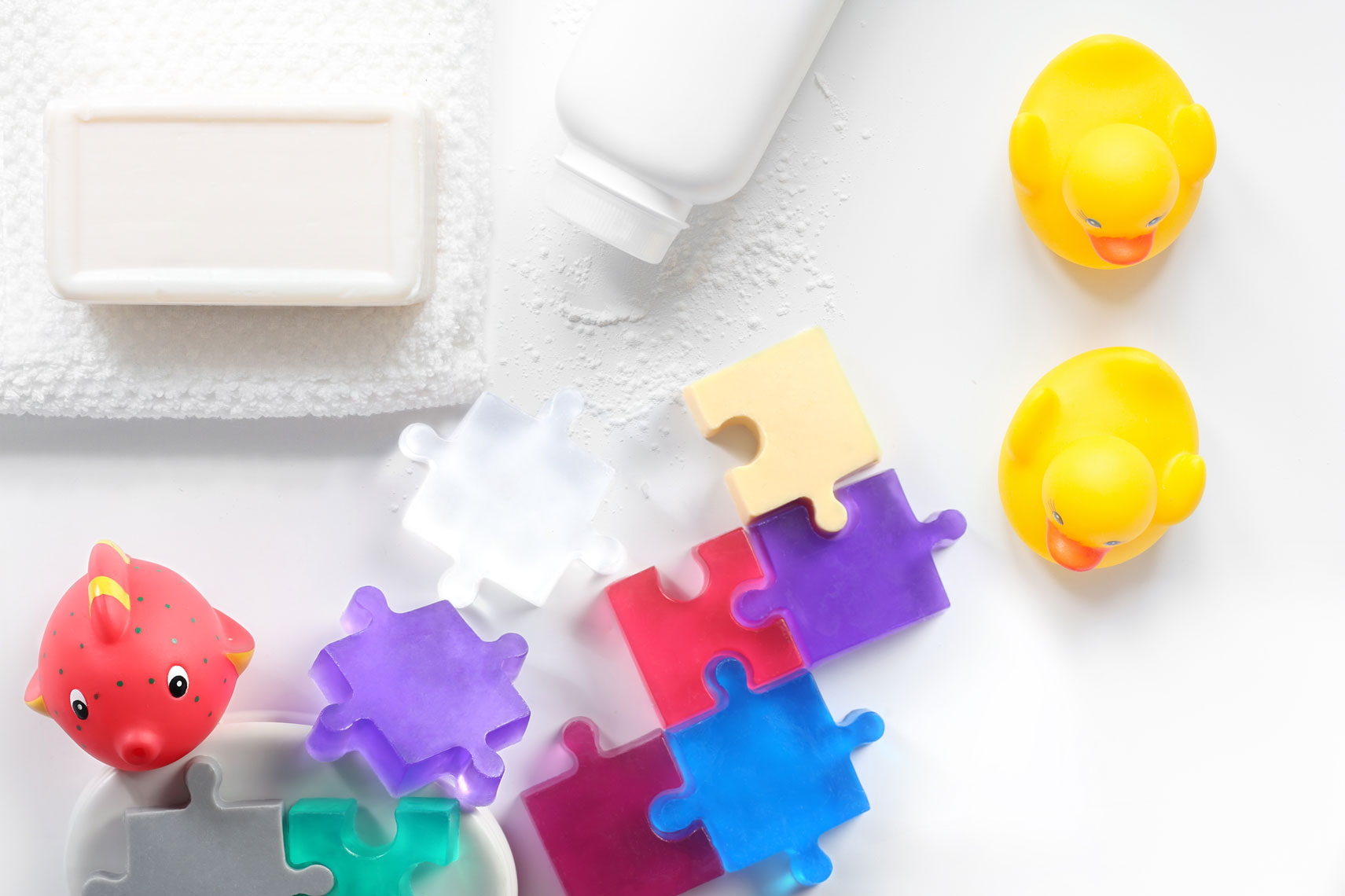 Find a lot more fresh and creative DIY soap-making ideas on Pinterest: Graine Creative: DIY soaps
More about our range of soap perfumes and dyes: Graine Creative: DTM Catalog