The festive season is the right time to let your imagination speak and compose the decoration of your desires using handmade creations! Here's our favorite DIY gifts and decoration ideas for this winter !
As we are approaching Christmas… We love this time of enjoyment and chill. So get your favorite plaid, wake the chimney and let yourself get carried away by these inspirations to end the year on a high note!
#1 Celebrate Christmas with nature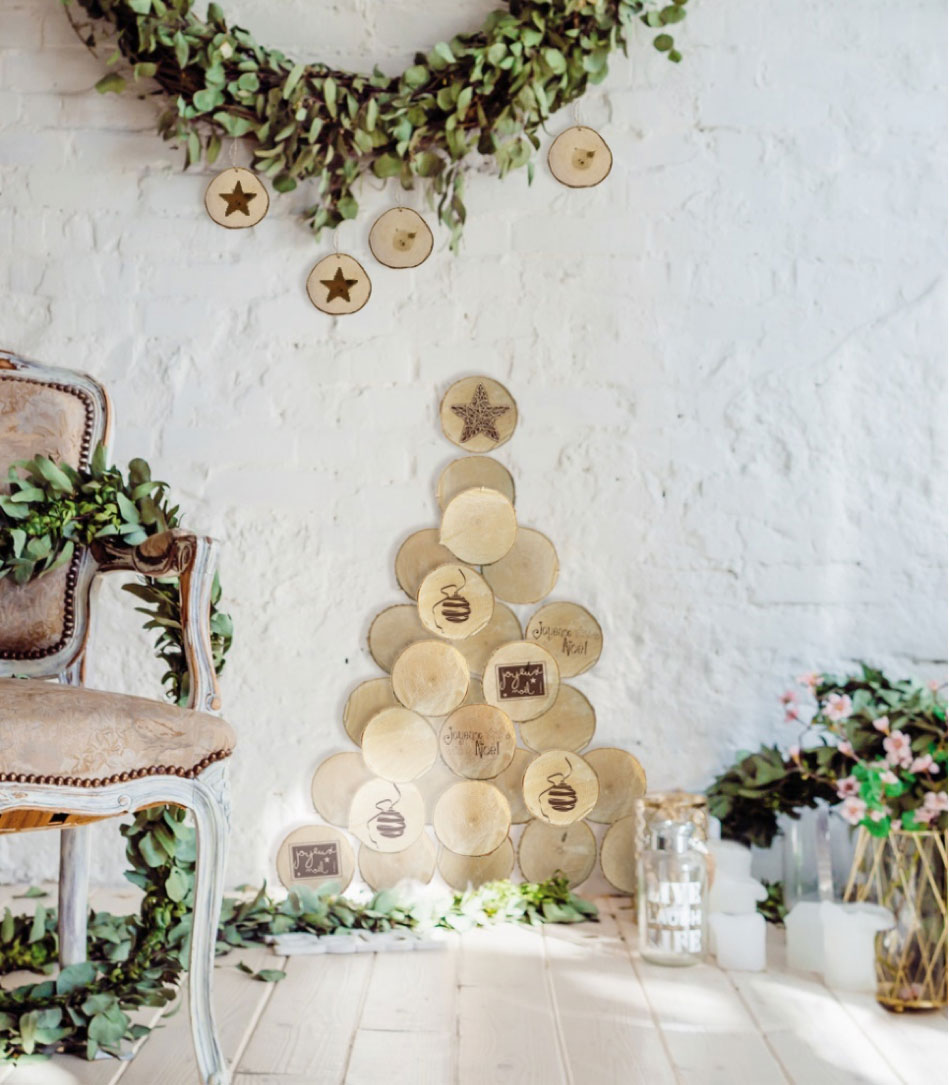 The natural materials bring tenderness to interior design. A beautiful Christmas DIY with wood washers decorated using pyrography. Here's a different Christmas tree! (ref. 107580, 107581)
#2 Shape a FIMO© Christmas tree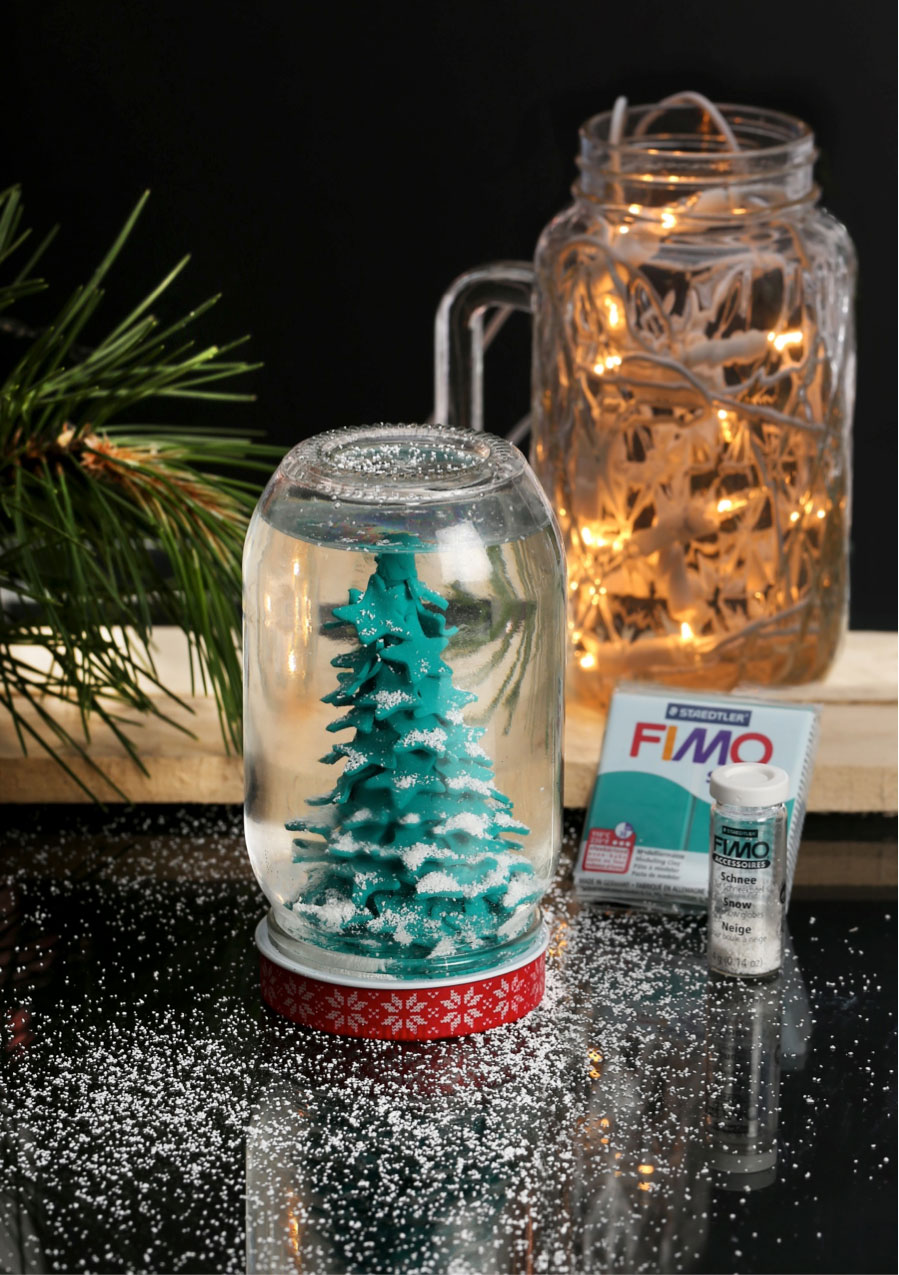 If your traditional Christmas tree feels a bit lonely, make him a miniature companion 100 % made of FIMO® clay. Take a little jar, add a little bit of FIMO© snow and it's done ! (réf. 263115, 168002)
#3 Create a hygge vibe with String Art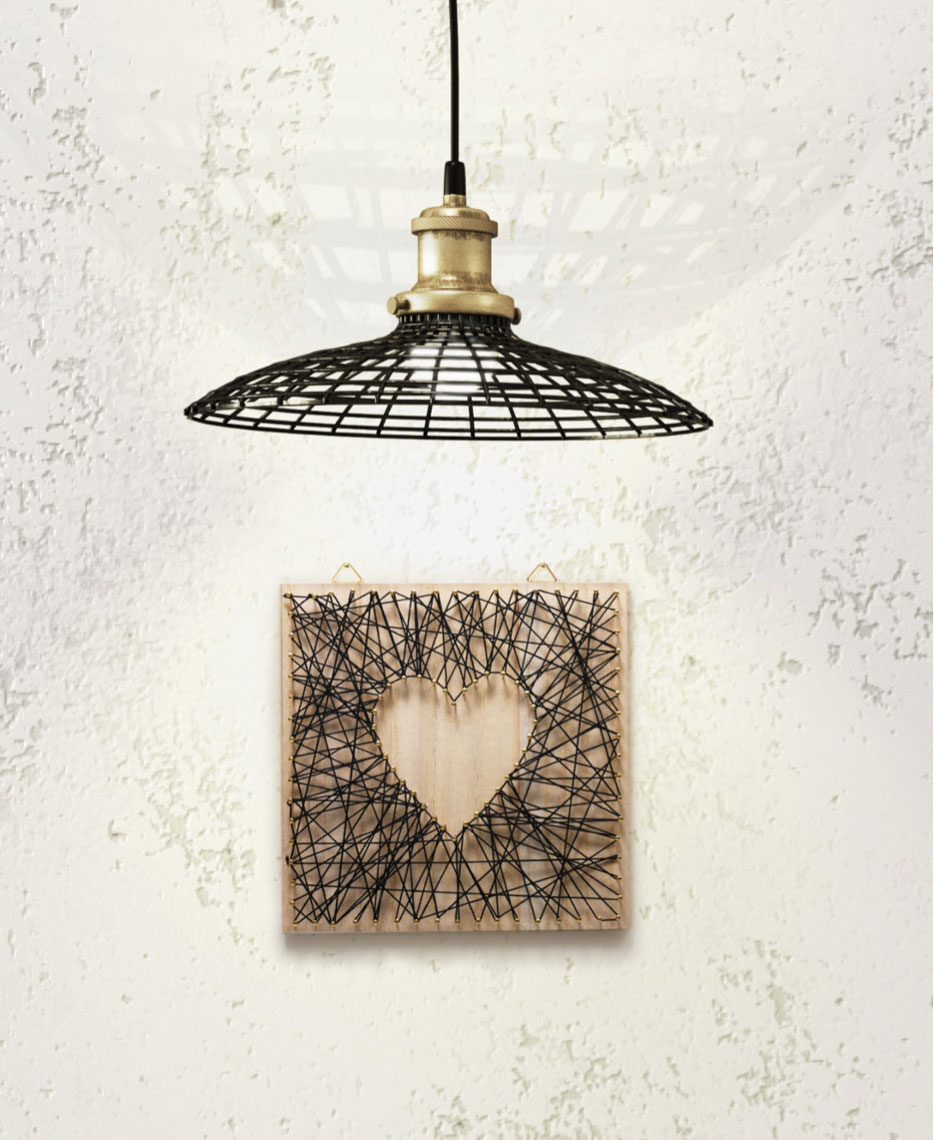 This DIY mixes creativity and nature. String Art is really simple! To get a cocooning decoration, you only have to stretch thread between a few nails. You can hang your creation on the wall to bring the best out of winter. Your decor is now ready! (ref. 100655)
#4 The Christmas crib, a nice tradition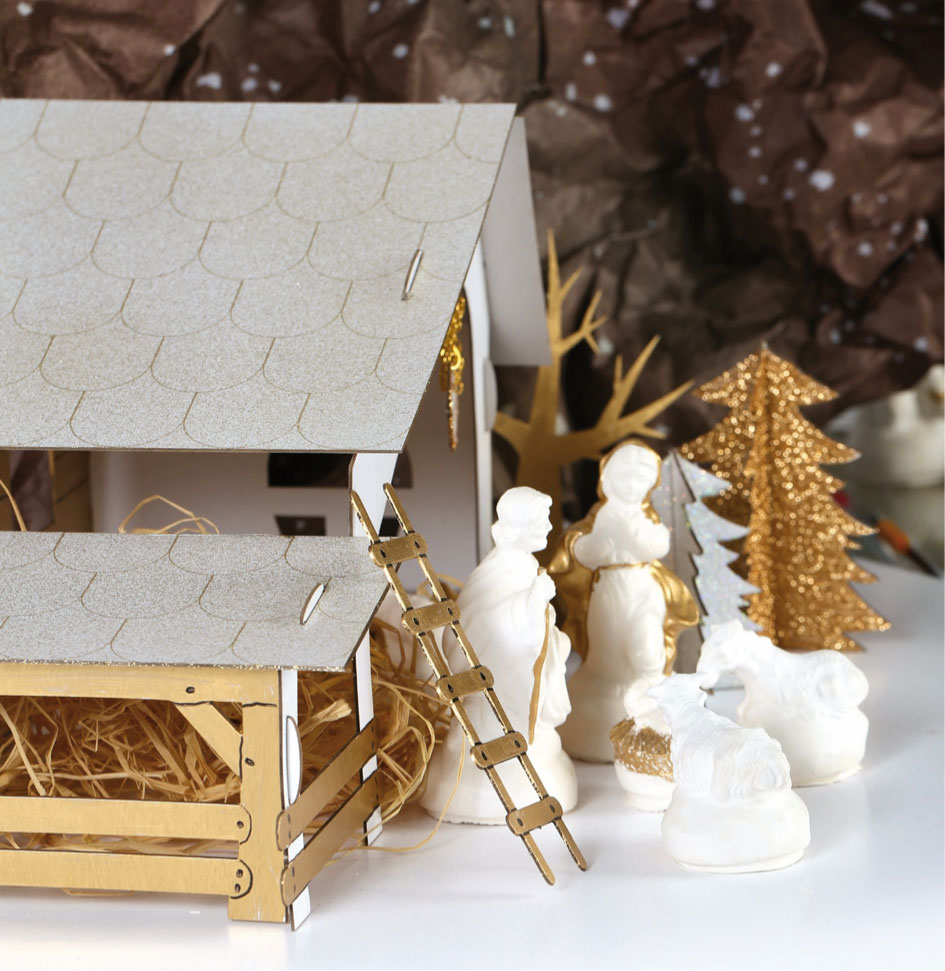 If you love setting up a Christmas crib, you still can build and customize this handmade crib. There's a thousand way to imagine this tradition before it's ready to welcome its little characters. (ref. 224322)
#5 Create your own Christmas balls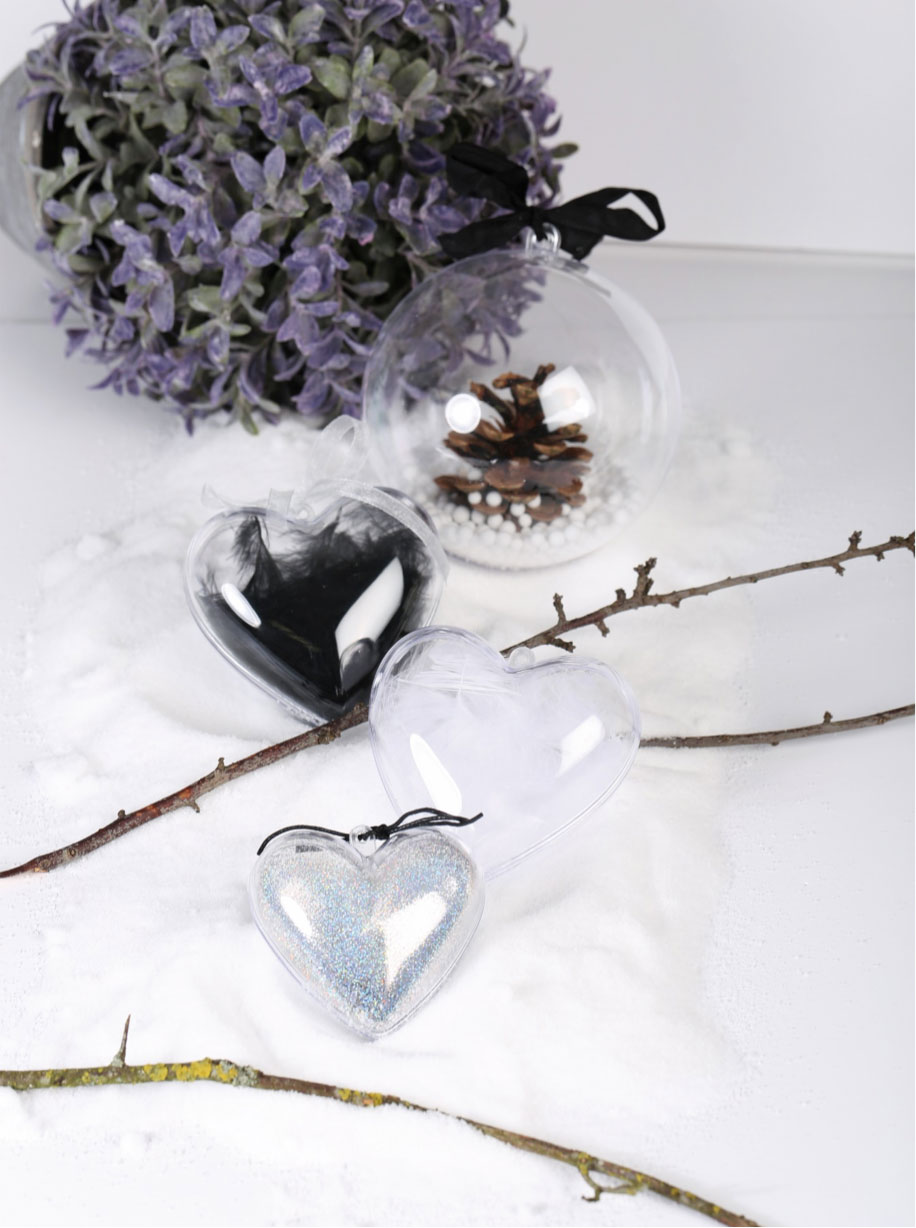 A nice alternative option to the classic Christmas balls. Customize some sheer Cristal balls with glitter and feathers to offer an authentic charm to your Christmas decoration.  (ref 579020, 579021)
#6 Embroider your cocooning interior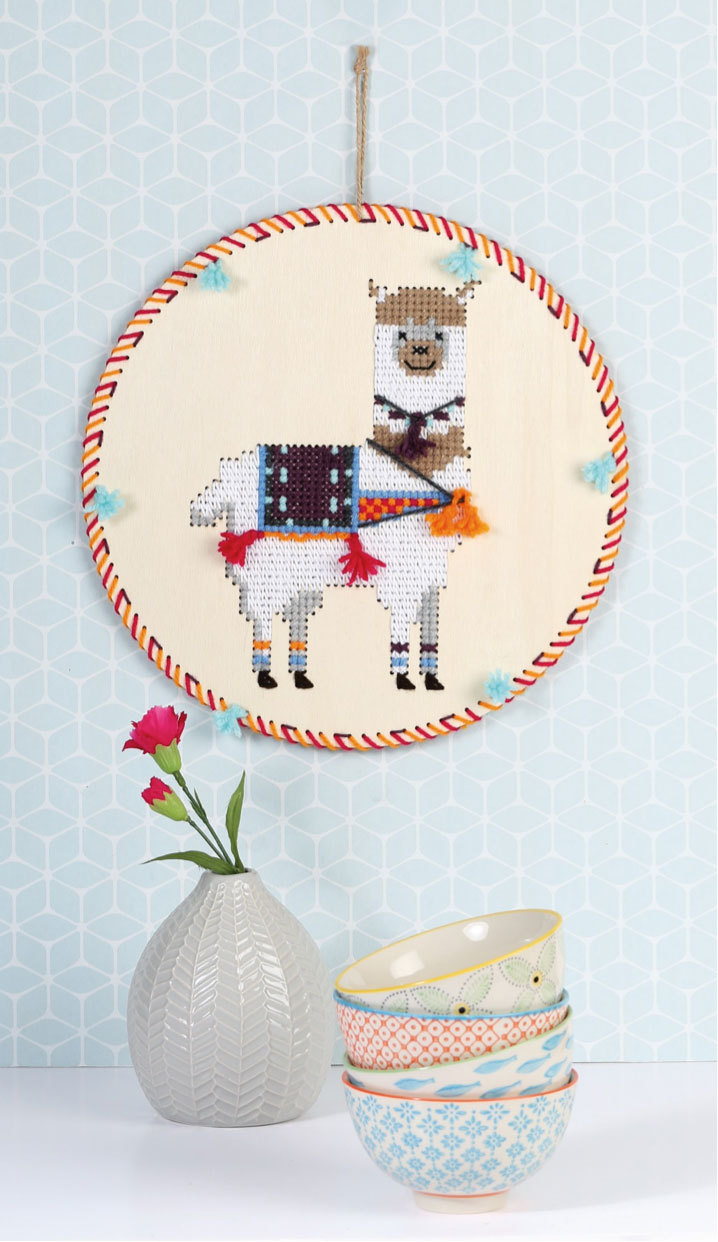 For Christmas decoration or the whole winter, the lama will warm your home to open a chill atmosphere! Pick your design and colors and then get started with this embroidery handiwork. Comfort and relaxation await you. (ref. 100678)
#7 Create a unique and gourmet Advent Calendar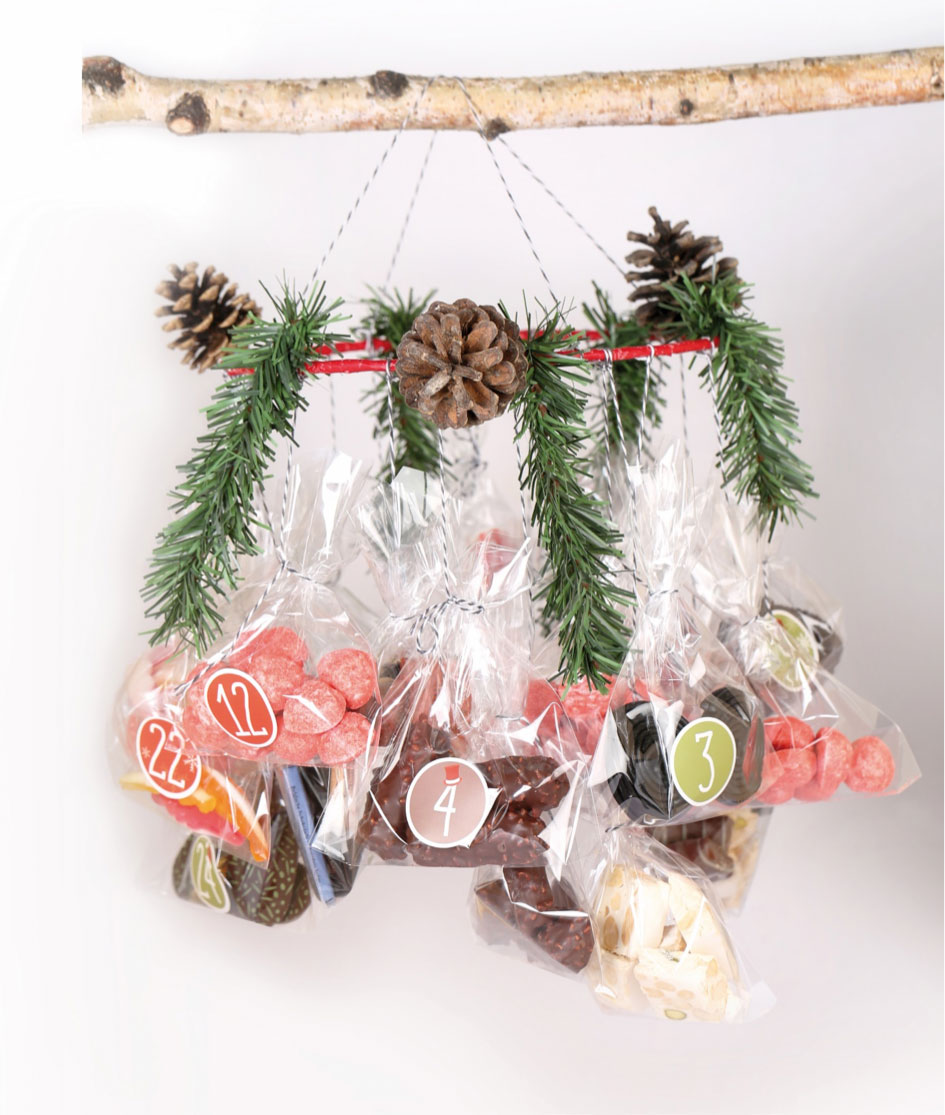 A few bags filled with your favorite treats can be a good start to a beautiful home feel.  Start the countdown to wait until Christmas Eve! (ref. 518240)
#8 Shape some high-flying FIMO® suspensions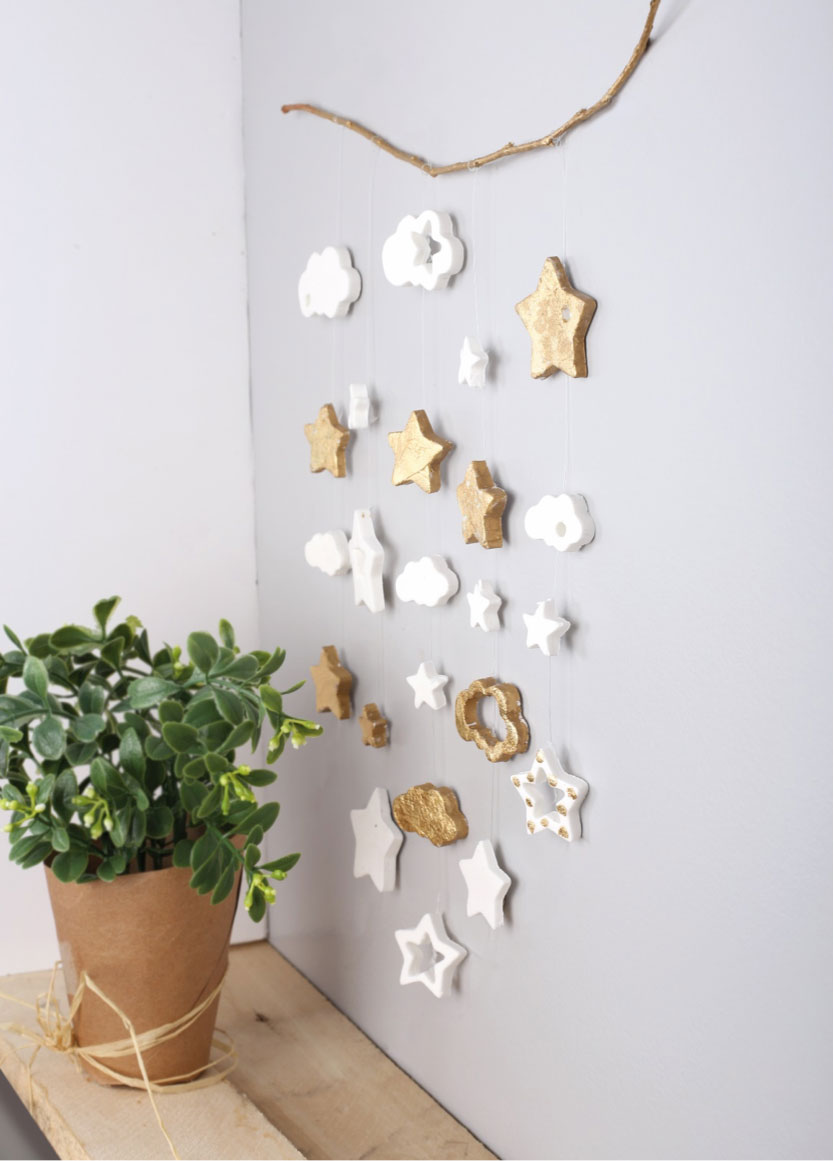 These bohemian-style shaped stars and clouds can be hung anywhere. On your Christmas tree or the window, for example, it brings a graceful and airy to your interior. (ref. 266253)
#9 Hang some hand-casted suspensions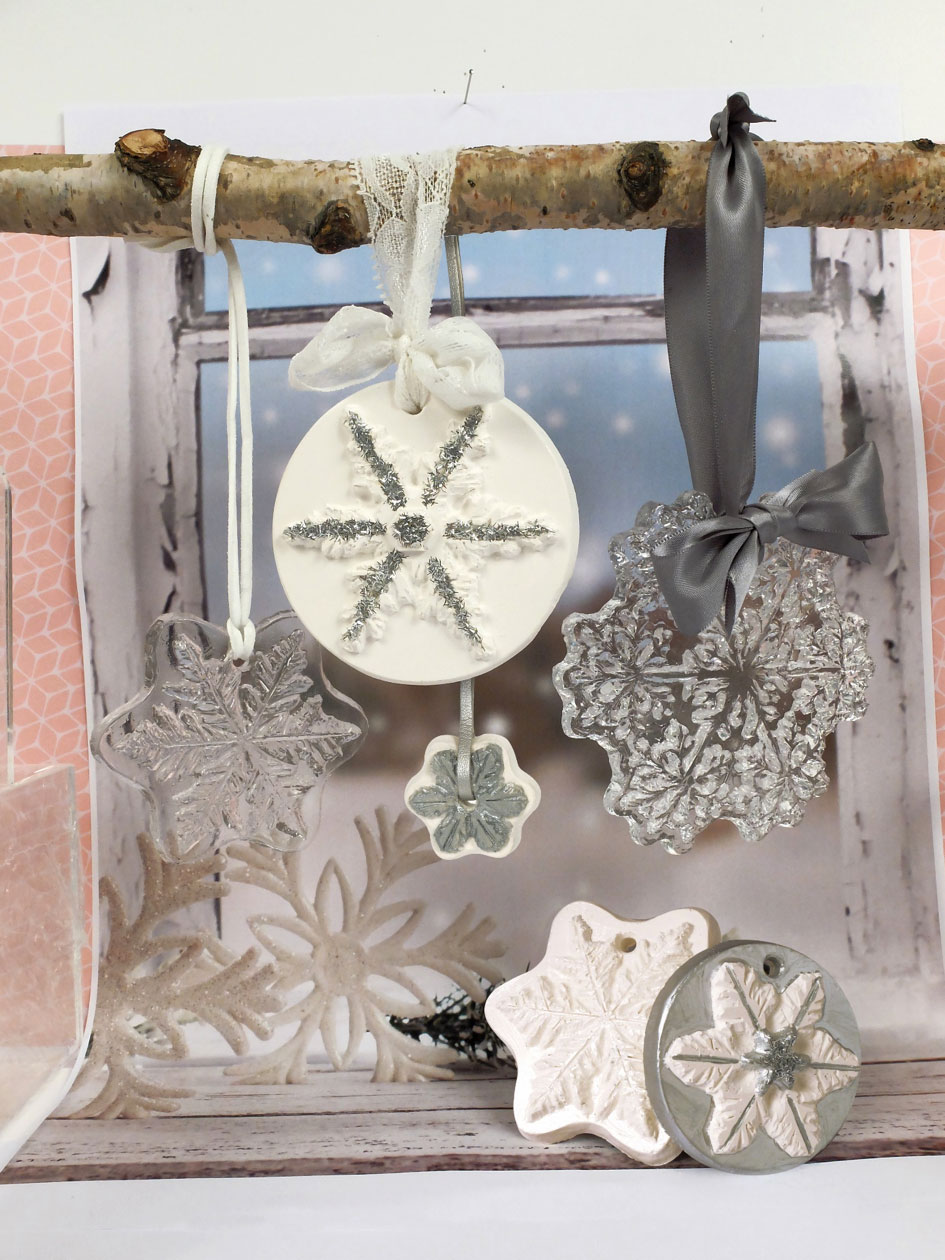 A fairy tale atmosphere takes hold of you thanks to these hand-casted Christmas decoration! First, pick your thermoformed mold (on this pic, flake – ref. 271301) suitable for plaster molding, cold ceramic powder, resin and… soap! For your home, this suspensions is the icing on the cake: Christmas magic happens!
#10 A nice table set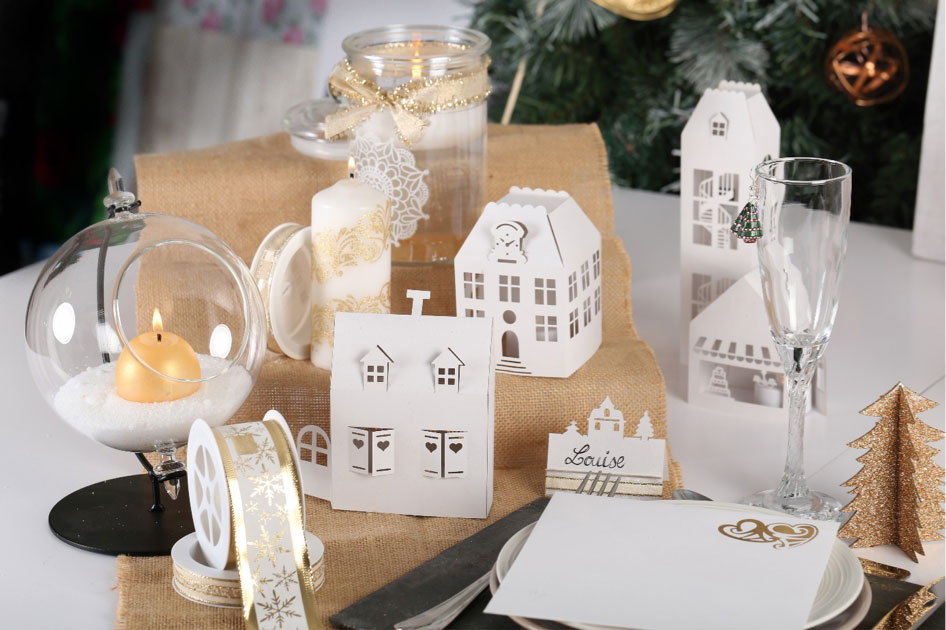 To brighten your Christmas Eve table, pull out your prettiest plates and welcome your guests in a shiny universe. The tiny houses and (ref. 224320) and place cards (ref. 224333) are precut for an easy montage and a chic result.
Find more DIY gifts and decoration ideas on Pinterest with the Graine Créative Christmas pinboard. Meanwhile, Graine Créative wishes you a Merry Christmas and a Happy New Year!
"Christmas is not a time nor a season, but a state of mind. "
Calvin Coolidge.